Our Services
Dip to Height

This is a term that covers the partial coating of components.
The process is extensively used in the automotive field and has a number of advantages over complete coating in some applications;
Noise reduction
The tips of expansion springs are coated in Rilsan Nylon to eliminate squeaks and rattles, without impeding the function of the spring
Edge Protection
The bowl of pipe clamps are coated with PVC to give edge protection and to allow a softer plastic to grip the pipe or cable.
Fluidised Bed Dip Coating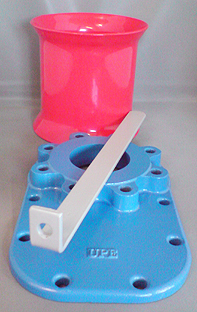 This is the traditional method of plastic coating.
The component is pre-heated at a controlled temperature for a time governed by its shape and mass. It is then dipped into a fluidised bed of plastic powder for a pre-determined time.
The powder then melts on contact with the hot product to form a uniform layer with a typical thickness between 200 to 450 microns
Electrostatic Spray Coating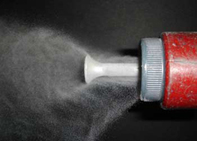 Ace Townsend Coaters has two automatic and one manual electrostatic spray coating lines.
This gives us the ability to coat a wide range of products in a wide range of
thermoplastic and thermosetting powders.
The spray coating process offers a higher degree of flexibility and enables us to handle large or small volumes of components to suit your requirements.
Minicoat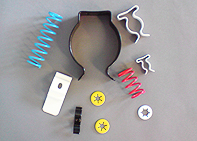 Ace Townsend Coaters operates a revolutionary linear minicoat process using Rilsan nylon 11.
The process has been developed in order to achieve total encapsulation at high production rates without leaving any hook or jig marks. As a result the coating gives a smooth and uniform finish that has no point of ingress for corrosion to start.
The finish can be either completely or partially fused to give a matt or satin finish.